:
If upstream pressure becomes lower than the pilot valve settingpressure, it throttles to the close position limiting the flow circulation. Upstreampressure pushes on the main valve membrane and the valve begin to close tomaintain pressure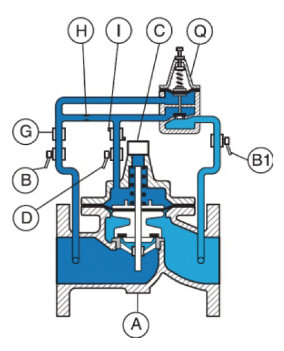 If upstream pressure goes up, the pilot valve throttles to the open position,releasing the pressure from the membrane of the main valve. The valve opens torelease pressure.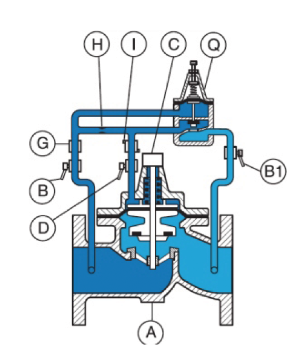 1. Control and maintain a preset pressure 2. This valve prevent overpumping of a pump if the system demand exceeds the pumping capacity.  3. The upper reaches of the pressure range:0. 00-2. 76 bar  1.72-8.62 bar  6. 89-17.23 bar  17.23-27.23 bar
Application examples

1. Isolation valve of the by-pass
2a-2b. Isolation valves of the main water pipe
3. Rubber expansion joints
4. Strainer
5. Air valve
6. Check valve
A. SCT301 Control valve
Matters needing attention
1. Strainer should be installed in the upstream of the control valve toensure good water quality.
2. The exhaust valve should be installed in the downstream of thecontrol valve to exhaust the mixed gas in pipeline.
°4. When the control valve is mounted vertically, please notify us topurchase corresponding spring accessory the accessories.
 Main parts list: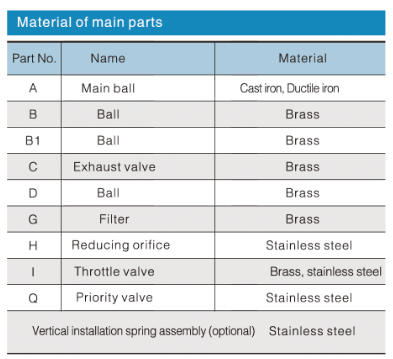 Option:
1.*SCT301C: Check valves + solenoid valves
2.*SCT301M: Check valves
3.*SCT301S: Two ways solenoid valve