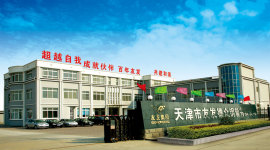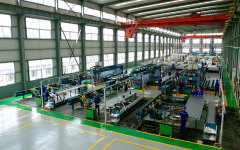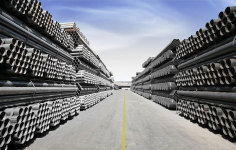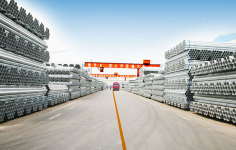 Tianjin Youfa were founded on July 1st,2000, with the headquarters location at the largest welded pipe production basein China-Daqiuzhuang Village, Tianjin city, which is a large-scale steel pipe manufacturing enterprise producing many kinds of pipe products, such as ERW steel pipe, hot-dipped galvanized steel pipe, oil casing pipe,SSAW steel pipe, square/rectangular steel pipe, and steel-plasticcomplex steel pipe.
Besides headquartering in Tianjin, currently we have 11 subsidiaries and branches in Tangshan, Handan,and Shaanxi. There are totally 9000 employees,in addition 64 ERW steel pipe production lines, 42 hot-dipped galvanized steel pipe production lines,33 square and rectangular steel pipe production lines, 15 galvanized square and rectangular steel pipe production lines ,9 SSAW steel pipe production lines, 30 steel-plastic complex steel pipe production lines, 3 national accredited laboratory, and 1 Tianjin government accredited business technology center. In 2018, we had produced all kinds of steel pipes16 million tons, realizing export being USD 0.16 billion. Our stee lpipe production and sale, in nine consecutive years, increase progressively more than one million tons.
YOUFA brand was affirmed as a China renowned brandby SAIC trademark bureau in March 2008. YOUFA brand of ERW steel pipes,hot-dipped galvanized steel pipes, and SSAW steel pipes, has been awarded as "famous-brandproduct of Tianjin" by Tianjin government for many consecutive years. Youfa Group have been rated as top 500 enterprises of Chinain the same industry, and as top 500 manufacturing of China. In 2012, YoufaGroup was rankes No.375 in top 500 enterprises of China, and No. 200 in top 500manufacturing of China, and No.3 in top 100 private enterprises of Tianjin.
TianjinYoufa International Trade Co., Ltd, was founded in March, 2010. It is asubsidiary of Youfa Steel Pipe Group. The company is located in 7th Floor,Guotou Building, Dafeng Road, Hongqiao District, Tianjin City. The officecovers an area of 1000㎡. There are about60 staffs; among them more than 40 have CET-6 certificates and some evenbetter. Our annual sales of steel products are nearly 250,000.00 tons.
Adapting to the overall development strategy ofYoufa Steel Pipe Group——approaching the world and servicing globally——at thebeginning of 2010, the Group established Tianjin Youfa International Trade Co.,Ltd as the foreign trade window of Youfa Steel Pipe Group to be responsible forexportation and importation, and in charge of supplying materials to foreignproject of some domestic large enterprises. Through several years of hard work,we have established export business relationship with many big TransnationalEnterprises. Based on the high quality and the considerate service, ourproducts have set up a prominent brand image at home and abroad. Our salesmarkets mainly are: Middle & South America, the Southeast Asia, Middle Eastand Africa and so on, nearly covering 100 countries and regions, obtaining awell-deserved reputation. We have built a long-term cooperation with manyclients, and have received word of praise from customers all over the world.